If you're wanting to read through pages of "how-to" information on how to get more traffic to your website, blog, or podcast…
Then leave this page now.
There are no 100-page ebooks here to gather virtual dust on your computer.
Nope…
Nada…
Go away now.
.
.
.
I'll wait.
You're still here?
Ok.
I admire your persistence.
And I'm assuming you still want more traffic for your website or blog.
In fact, you're probably working your butt off for little silent "farts" of traffic.
You've probably read through hundreds of ebooks, articles, and courses
promising your more traffic.
But how many tips have you actually implemented? And how many have you actually stuck with?
Not to mention the endless stream of advice from the traffic experts. This only makes things worse.
Be honest – you're baffled and confused by all the options, right?
You desperately need to do something different, but what?
Getting traffic is the #1 problem the vast majority of marketers face.
Traffic is the lifeblood of your business. Without it NOTHING happens.
Without traffic you cannot…
Build a list

Sell your products or services

Or make any money
You absolutely NEED IT!
How long have you been working on growing your traffic?
Most people have been trying for months or even several years without reaching the results they wanted when they first started their business.
And it's not about a lack of effort.
Heck, I've spent a lot of time, money, and energy on traffic generation. But the results didn't match the effort. I'm guessing it's the same with you too.
It's frustrating. It's humiliating. It's exhausting. And sometimes it feels like no matter how much time and effort you put in, you're just never going to get an avalanche of traffic to your website or blog.
Listen, if you've ever felt like this, let me just reassure you that you're not the only one. And let me also tell you that it's not your fault if you've tried and failed before.
How long will you continue slaving away before you decide to make things change? You can choose to do that right now.
INTRODUCING:


NICHE TRAFFIC RECIPES

A Done-For-You simple traffic shortcut for proven, profitable markets, that'll take your traffic to the next level. Now you can finally drive a stream of targeted, steady, high-converting traffic to your site, landing pages and offers.
That's right, now you too can flood your website or blog with highly targeted traffic, even if you're not an Seo expert or have deep pockets to spend on PPC ads!
It seems a little hard to believe, doesn't it?
After all, you've tried to get traffic before, but you're not really any better off than before. So it feels like too much to hope for to believe that this resource really could be the solution to your traffic problem.
But my Traffic Recipes is unlike anything you've ever tried before.
And that's because you don't have to read pages and pages of content or watch hours and hours of videos.
All you need to do is just pick which strategy(s) you want to use and go for it.
Niche Traffic Recipes is NOT another ebook or traffic course that is going to end up gathering dust on your hard drive.
My recipes show you the exact "watering holes" online where you can get readily available traffic in a specific market.
All the initial groundwork has been done for you, so you can hit the ground running in any of these 10 niches.
So you can just go directly to these top traffic sources to get traffic to your offers, landing pages and sales pages.
Now it's your turn to get results…
Are YOU Ready to take your traffic to the next level?
Here's a sneak peek at what you get when you order now:
Niche Traffic Recipes — 10 Proven, Profitable Niche Markets
Gardening
Interest in gardening is definitely growing and showing no signs of slowing down. The dollars being spent on gardening will astound you. Over the past five years gardening spending has exploded, especially for food gardening. There's been a 17% increase, according to statistics from the NGA, and that has meant a whopping $3.5 billion spent in the USA alone on food gardening alone. That does not even count flower, herb, and landscape gardening.
There's strong and diverse interest in gardening, and much of this interest is with homeowners, typically a good market to target because they have money to spend and are willing to spend it on home-related things like gardening.
Woodworking
The woodworking niche is a great market to be involved in. It is not overly saturated with competitors and the core demographic is an easy group to work with. There are also a variety of sub-niches that you can target.
Weight Loss
Today, there are more than 1 billion overweight adults in the world, according to Worldometer, and this number is increasing every day. According to data from the CDC, 35.7% of U.S adults—more than one-third of the entire US adult population—are obese. These are staggering numbers when it comes to general health, but in the weight-loss marketing world this could be seen as a blessing to savvy marketers who want to target this market.
Fitness
Fitness never goes out of style. As our perception of beauty changes, so do the fitness fads. In the 2000s, athletic was the ideal female body type. This decade, it's all about rock-hard abs and a round butt. The point is that there will always be a large group of men and women striving for the newest must-have perfect body, and thus, always an enormous market for you to find your niche in.
Nutrition
The nutrition market is a bountiful cornucopia of possibilities and it is exploding even more so as the Baby Boomers are aging fast and don't seem to be taking it lightly. Aging is no longer seen as a quiet descent into a rocking chair existence. People want an active Silver lifestyle and they seek out nutritional products to help them achieve that goal. What that means for you is incredible potential in the myriad of niches within the nutrition industry.
Survivalist/Prepper
The number of people preparing for any number of ways the world can end has grown to the point where it's now estimated that there are 3.7 million people in the US alone who consider themselves survivalists.
And they're not prepping to simply survive…no, many Survivalists and Preppers are planning to live in comfort and style when society breaks down and our infrastructure collapses. From gourmet freeze-dried food to entire power systems, they're spending like mad for the end of life as we know it.
Thus, catering to this crowd (who, by the way, love to spend money on this stuff, as they consider it an investment in their future) has become a multi-billion dollar industry.
Weddings
Americans alone spend an average of nearly $30,000 on a wedding, and the industry as a whole represents $48 billion in trade…and it grows every year.And with 2.6 million weddings performed every year in the US alone, the market is considerably large. With my traffic recipes you have a good shot at tapping in and getting a piece of the pie for yourself.
Yoga
It's difficult to think of a trend that's lasted as long as the Yoga trend. In fact, it's now more than a decade that celebrities brought upon us this new wave of yoga enthusiasm… and miraculously, it's still growing. That means big money.
Yoga is a huge market with lots of buyers. There are many more consumers of yoga, yoga products, yoga services, (and everything related to yoga) today than at any point in time, and it's growing every day, too.
Photography
Photography is huge. There's hardly a household in the country that doesn't have some sort of camera on hand, thanks to the proliferation of cell phones that come equipped with cameras that take better pictures than many dedicated devices.
Photography is both highly competitive yet wonderfully diverse enough to allow you to get a piece of the pie for yourself.
Golf
Golf is an exciting world to be in, from a marketer's perspective. There's opportunity, global interest, and a considerable amount of money being spent.
The game of golf has undergone a complete transformation from what it was thirty years ago. Once purely the domain of upperclass men who were country club members, it's now enjoyed by a large segment of the population, spanning all socio-economic sectors.
The money spent on golf is tremendous. All together, these diverse groups spend $8.7 billion globally on equipment alone. That's not counting books, services, and other peripherals.
Done-For-You Traffic Plan:
We all want more traffic, but no one has time for marketing strategies that don't yield results… like focusing only on search engine optimization. That's why I created Niche Traffic Recipes, to save you the frustration and disappointing failures that inevitably result when you try to drive traffic to your site.
And to give you a simple traffic plan that you can put into action immediately. All of the tedious research and hard work has been done for you.
Contents:
1. Report
2. Keywords
3. Article/Blog Post Ideas
4. Content Upgrades/Lead Magnet Ideas
5. Social Media Graphics
So what exactly will you discover in these concise, straight-to-the-point traffic recipes?
It's organized into eight traffic sections plus a bird's eye view of the niche.
Each section gives you a brief overview of the traffic method (remember this is not a traffic course) followed by the resources applicable to that section.
Overview of the Niche

Traffic Sources…
1. Keywords
2. Top Facebook Fan Pages
3. Top Pinterest Group Boards
4. Top Google Plus Communities
5. Guest Blogging
6. Banner Advertising
7. Top Forums
8. Directories
Here's What's Inside Each Recipe…
Keywords — these keywords are not only for writing content. Use them to create your Pinterest boards too. You'll get hundreds of keywords (including long-tail keywords) for each niche market. I also give you the keywords that the top 3 websites in each niche are optimizing their sites for.
The Top 20 Facebook Fan Pages — Facebook has the potential to send massive amounts of traffic to your blog or website. So you'll get the top Fan Pages where you can place your ads on.
The Top 20 Pinterest Group Boards — Pinterest is amazing at driving referral traffic. You can rake in more Pinterest followers and get them back to your site using collaborative boards. Simply request permission from the board's owner to join the board and begin posting content. These boards have thousands of followers that it is worth leveraging that these boards to gain additional exposure and followers.
The Top 10 Google Plus Communities — Like Pinterest group boards, Google Plus Communities is where like-minded people get together for some group posting. You benefit by increasing the reach of your posts as well as by being associated with other businesses in your niche, who'll give your product or service authenticity plus social proof.
High Traffic Blogs Where You Can Submit a Guest Post — Guest posting can help get your site in front of a wider audience and establish you as an authority in your niche. If you want guest blogging to work for you, you've got to guest blog at the right blogs. Here I've curated the top blogs in each niche for you. This will save you a ton of time and it's cheaper than outsourcing it to someone else.
Tip: If you are going to use this strategy, you need to guest post with a purpose. You're not writing posts solely for link building purposes. When you guest post you want to:
Build credibility in your niche

Increased traffic

Exposure to new audiences
Stop thinking about links. Think about traffic and exposure instead. And just focus on writing amazing content that is relevant to the community of the blog you're pitching.
Here is the number of blogs for each niche…
Weightloss – 60 Blogs/Websites: For this niche I found you 59 quality, high-traffic blog/websites that you'll be proud to guest post on.
Fitness – 73 Blogs/Websites: The best in class in the Fitness niche world. Lots of variety here.
Nutrition – 65 Blogs/Websites: If you're in the Nutrition niche, this list ought to keep you busy for a while. Guest posting on these high-traffic blogs would surely get you noticed.
Weddings – 40 Blogs/Websites: When it comes to guest posting, quality trumps quality. You definitely don't want to post your content on spammy sites. In this niche I found 40 quality, high-traffic blog/websites that you'll be proud to guest post on.
Survivalist/Preppers – 32 Blogs/Websites: The best in class in the Survivalis/Prepper world. One popular blog even pays you to write for them.
Yoga – 69 Blogs/Websites: If you're in the Yoga niche, this list ought to keep you busy for a while. Guest posting on these high-traffic blogs would surely get you noticed.
Photography – 60 Blogs/Websites: You get 60 high-quality, high-traffic blogs/websites to guest post on. This is the crème de la crème of the photography blogsphere. I visited each and every site to make sure it was regularly updated with fresh content.
Golf – 31 Blogs/Websites: A smaller list compared to the Yoga and Photography niches, but no less effective for getting your name out there if you are in the Golf niche.
Gardening – 52 Blogs/Websites: Lots of high quality blogs in this list where you can submit your awesome content.
Woodworking – 19 Blogs/Websites: A very small list but highly targeted. Submit your projects, tips and articles for exposure to the woodworking community.
All of these blogs are waiting for your awesome content! Make sure you check out the blog(s) you're interested in guest posting on and simply follow the instructions to submit your content. Easy, simple and uncomplicated.
Guest blogging done right can generate a tremendous amount of traffic for you.
Banner Advertising — Banner ads are one of the most frequently overlooked ways to generate fresh new leads and customers. So I've included banner ad resources in each recipe. They include banner networks as well as high-traffic websites and blogs where you can advertise, have your product or service reviewed or sponsor a giveaway or a contest.
The Top 10 Forums — I include a handy list of some very active and current forums in each niche.
Niche Specific Directories — Directories serve to optimize your website for traffic by providing backlinks. Plus, if they're good directories, they might actually be used by the public as directories. Get listed with these and that's a great start.
Article/Blog Post Ideas — you'll get between 30-60 article/blog post ideas for each niche complete with instructions on what to write.
40 Weight loss Article/Blog Post Ideas

40 Fitness Article/Blog Post Ideas

57 Nutrition Article/Blog Post Ideas

60 Survivalist/Prepper Article/Blog Post Ideas

50 Golf Article/Blog Post Ideas

47 Wedding Article/Blog Post Ideas

40 Photography Article/Blog Post Ideas

30 Yoga Article/Blog Post Ideas

49 Gardening Article/Blog Post Ideas

52 Woodworking Article/Blog Post Ideas
Content Upgrade/Lead Magnet Ideas — A Content Upgrade is one of the best ways to turn readers into email subscribers. Use these ideas to craft your own high-converting content upgrades. And transform your guest blog posts into lead generation machines that will keep working for you on autopilot as long as they keep getting traffic.
23 Nutrition Content Upgrade/Lead Magnet Ideas

18 Survivalist/Prepper Content Upgrade/Lead Magnet Ideas

15 Wedding Content Upgrade/Lead Magnet Ideas

12 Weight loss Content Upgrade/Lead Magnet Ideas

12 Photography Content Upgrade/Lead Magnet Ideas

10 Gardening Content Upgrade/Lead Magnet Ideas

9 Fitness Content Upgrade/Lead Magnet Ideas

9 Golf Content Upgrade/Lead Magnet Ideas

9 Yoga Content Upgrade/Lead Magnet Ideas

5 Woodworking Content Upgrade/Lead Magnet Ideas


Social Media Graphics — You'll get a nice mix of gorgeous social media graphics including Tip-O-Graphics and Typography Poster Style Graphics – 15 graphics per niche. There are no generic quotes on these graphics, just short actionable niche specific tips that your readers will love. It's all done for you, just use a tool like PicMonkey to add your URL to these graphics.
Here's what in the Social Media Graphics pack:
(3) Tip-O-Graphics – this is a simplified, scaled-down version of an infographic. Perfect for sharing on Pinterest. And Tip-o-graphics can generate as many or more pins and click-throughs as infographics.
(2) Beautiful Typography Quote Posters – like the tip-o-graphics, these are great for sharing on Pinterest.
(10) Gorgeous Quote Style Graphics – these are beautiful graphics each with a niche specific tip. Can be used for both Pinterest and Facebook.
The truth of the matter is that search engine optimization (SEO) takes time to produce results. Therefore, you have to use additional methods like guest posting and social media to keep the traffic flowing to your site.
This is your "Personalized Traffic Plan" of the very best traffic sources for specific niches including everything you need to explode your traffic.
Keep these resources close to hand, and make a simple commitment – use at least one of them to boost your traffic skywards.
Get

INSTANT

Access To These 10 Niche Traffic Recipes In Proven Profitable Markets

When you buy today, Niche Traffic Recipes is only…
$17 Per Niche Pack

Just click the "Buy Now" Button below to get started.
Feel free to buy 1, more than 1 or all of them at once.
Immediately after checkout, you'll be taken to the download page to access the Niche(s) of your choice.
Click Here to Buy The Gardening Niche Pack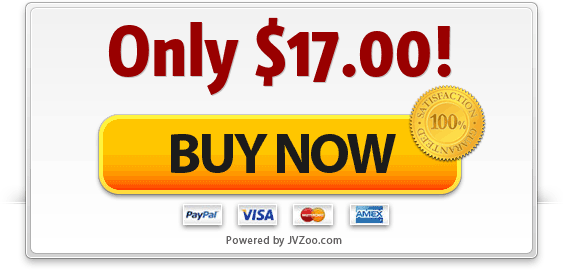 Click Here to Buy The Woodworking Niche Pack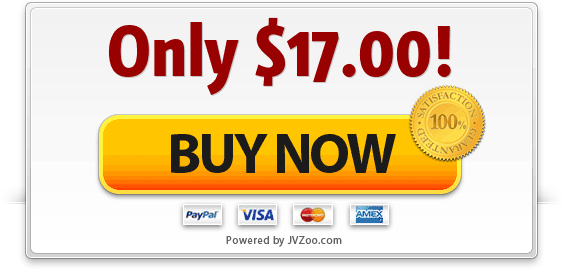 Click Here to Buy The Weight Loss Niche Pack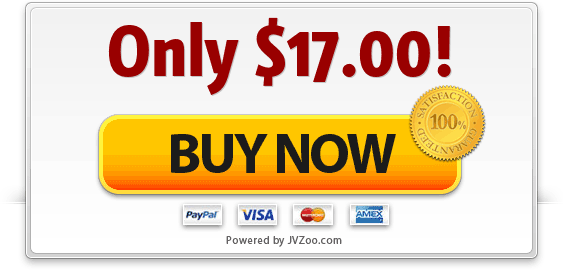 Click Here to Buy The Fitness Niche Pack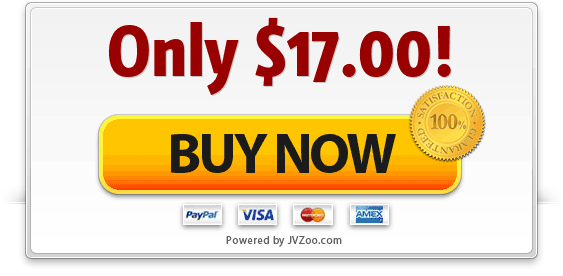 Click Here to Buy The Nutrition Niche Pack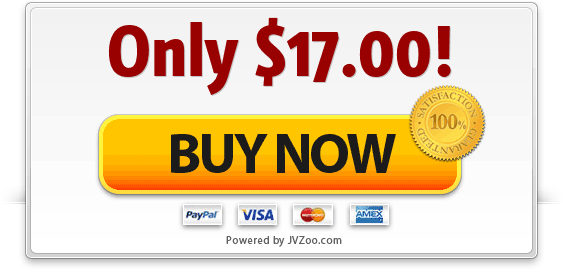 Click Here to Buy The Wedding Niche Pack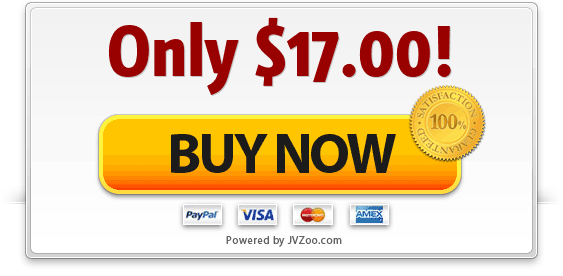 Click Here to Buy The Survivalist/Prepper Niche Pack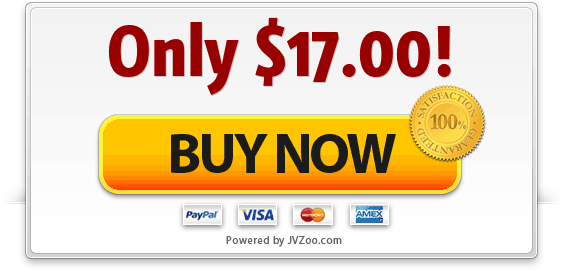 Click Here to Buy The Yoga Niche Pack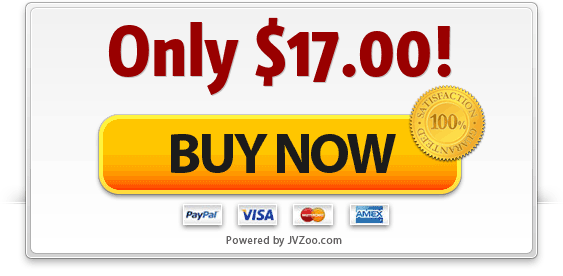 Click Here to Buy The Photography Niche Pack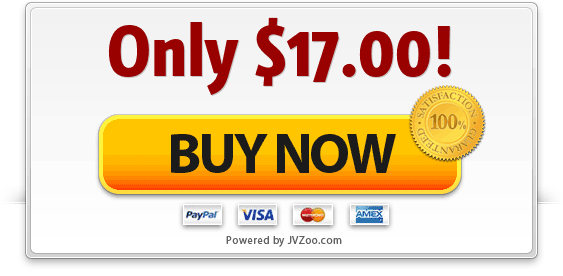 Click Here to Buy The Golf Niche Pack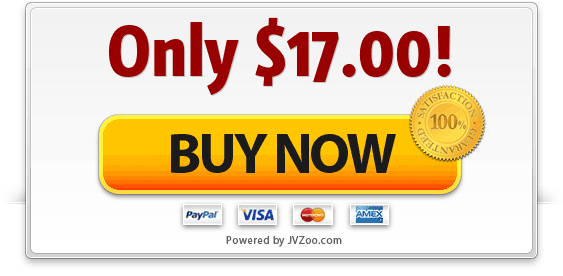 Your Satisfaction is Guaranteed!
Order Now to Lock in the Lowest Price
Get Instant Access to each Niche Traffic Recipes for Only $17 per niche

P.S. If you want to get started, click the "Buy Now" button and finally start generating traffic and sales from your site TODAY. So order risk-free right now – and stop settling for little silent "farts" of traffic.
Best regards,
Cav Stewart